---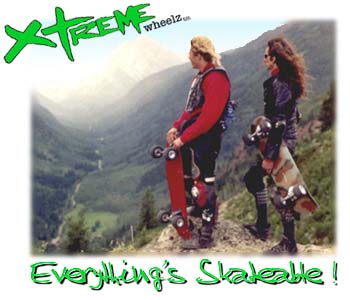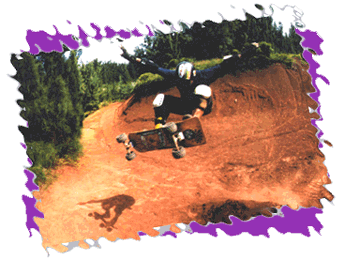 The Xtreme XT all-terrain wheelz are designed for rugged
off-road use, but they will also roll smoothly over common
street obstacles such as road seams, manhole covers and
pebbles. Xtreme's patented XT wheelz are designed to go
where urethane wheels won't: off-road, out-of-bounds,
across fields and down grass-covered slopes. XT Wheelz
takes the fun of skateboarding to places
where only 4x4's played before.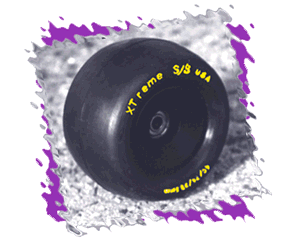 The Xtreme S/S Super Slick throws skateboarders back on the
street with a vengeance. With its high quality handling
characteristics, the Xtreme S/S offers a super smooth ride
with awesome carving action. Its specially formulated rubber
grips the roads in the tightest turns. Xtreme's S/S provides
a noticeable ride difference.

Xtreme Wheelz uses cutting edge technology offering
exceptional performance and quality. Both of its wheel
styles use specially formulated rubber blends and
composite hubs. The solid rubber designs provide long
lasting, quiet wheels. Both the XT Wheelz and the S/S
Super Slicks can be purchased as an accessory to street
boards, or as complete boards (free-style or cruiser).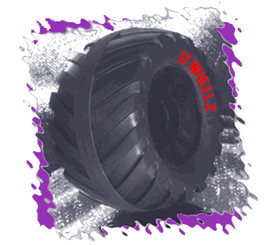 Offroad or SS Street Slick
$65.00 includes all hardware & riser plates
complete boards from $139.00


| X-treme Sports Calendar | X-Gear Cyber Outpost | X-Links | Home | Gallery |
Click here to e-mail the Webmaster.