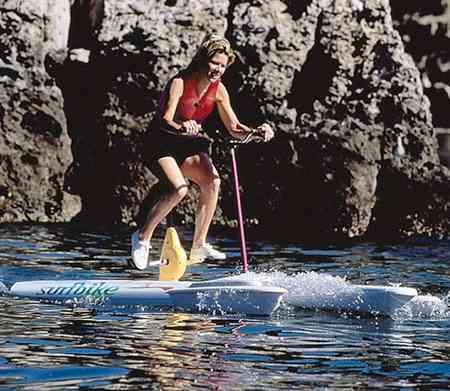 Surfbike: The New Wave Bike
* Surfbike has been designed for nature lovers
and outdoors people of all ages.
* Surfbike's three components are portable
and a breeze to assemble.
* Less strenuous than regular biking.
You can maintain a cruising speed of 6 mph ,
leaving canoes and kayaks far behind you!!!


$1499.00