Dig Inline Skateboards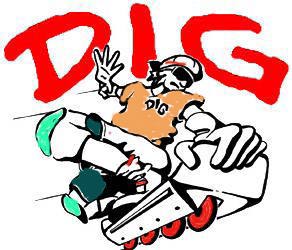 ---
DIG Sports, Inc. has produced the ultimate downhill inline skateboard.
Our new boards are built with the most advanced high-performance composites available.
The unique skids allow the rider to carve the pavement like a snowboard.
The boards are reinforced to enhance speed without wobble for the extreme downhill plunge.

---
"2000" models"
Coming soon!!!
* Replaceable skids
* Longer Wheelbase
* Protective Custom Paint
* Reinforced Wheel Channel
* Skids for Easy Braking

"The Downhill"
Coming in "2001"
It's Our particular designs that allow for all riding styles, from radical downhill to revolutionary new inline tricks,
to old school skate boarding techniques.

DIG Skateboards have been described by riders as "The snowboard of the pavement"...
"a surfboard on wheels"... "The skateboard with an attitude"... and "The supreme downhill ride"...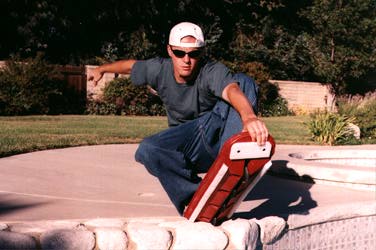 "Street Style"

COMING SOON!!
Get our "Lineboard". It's built for flatland tricks that combine the skills of inline skating and skate boarding into one.
This inline skateboard blends the traditional wood deck with special rounded inline wheels.
The ride is totally different and the tricks are definitely awesome.
Prices:
Downhill $209.00+(15.00s&h)
Lineboard $99.00+(10.00s&h)
Call for Availability