Scream Racing
TT-50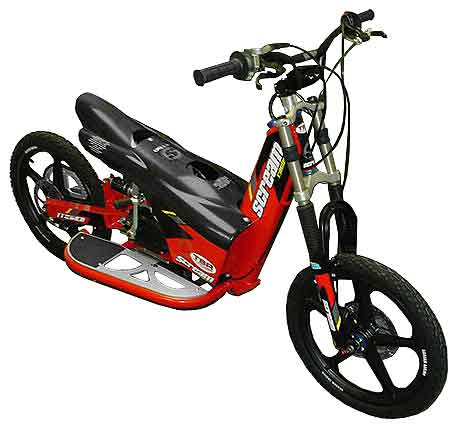 This radical design will give you the feel of a stand-up scooter
with the thrill of a motocross race bike.
The TT-50 Sports 4 inches of travel in the front
and 6 inches in the rear.
It's powered by a 2 stroke 49cc engine which
allows speeds exceeding 40 MPH.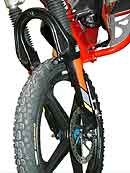 Video Clip
Mike Metzger Riding Screamer