SOLAR SCOOTER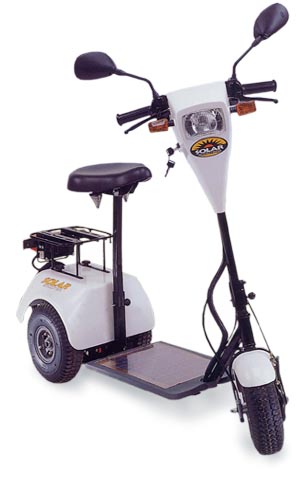 Transportation that's fun!!!
For the young and old alike, the Solar Scooter supplies you with a very practical means of primary,
secondary and fun transportation. Wheather you need to go to the store, get around the campground,
enjoy a ride around the park, or maneuver in large buildings. The Solar Scooter will
get you there without creating noise or pollution.
You can charge Solar Scooter from the sun, car lighter, or the included automatic charger.
Optional seat and bagagge basket available.
PRICE
SOLAR SCOOTER $995.00 + $50.00 (S&H)
SOLAR TANDEM $1,995.00 + $75.00 (S&H)